March 17th, 2022 | Written by Windward
Insights from Windward Maritime AI. Will sanctions on Russian crude oil put enough pressure on Russia?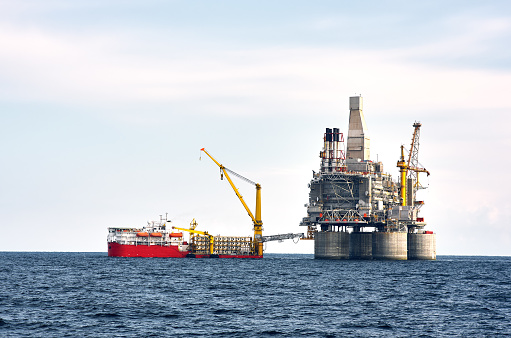 While no official sanctions have been issued on Russian crude oil, the market seems to take matters into its own hands. The confusion and uncertainty among global traders and shipping companies bring oil benchmarks and barrel prices to new heights. Let's take a look at the impact such sanctions, official or market-driven, can have on the oil trade industry. In the last 60 days, 224 different crude oil tankers operated at Russian ports. Out of these, 126 tankers still haven't arrived at their next destination and called port. The potential volume of Russian crude oil these tankers are carrying comes up to87,400,000barrels of crude oil.50.34% of these barrels are headed to the USA and Europe, while the other 49.66% are expected at Russia, Asia and other countries in the Caribbean and Latin America.

These numbers above include not only tankers that departed from Russian ports, but also take into consideration any other tankers they may have interacted with. We looked at tankers crude oil carriers that engaged in an STS during the past 30 days, following their departure from Russian ports.

While most results were innocent STS as part of the vessels' daily routine, we did notice a few that seemed to act differently. All appear still en-route to their different destinations-Big Stone Anchorage, Zhanjiang port China, Malta, Amsterdam, and a couple of tankers that are anchored in Greece. From the Windward data, it seems that all the tankers aside from one crude oil carrier operating under the Bahamas flag loaded their cargo prior to the start of the recent Russian attack on Ukraine. Meaning they loaded the oil before it was related to any market-driven sanctions or confusion.

Conclusion

In the last few days, the price per barrel reached a 7-year high hitting the 114 USD mark. With more than 87 million Russian oil barrels in the ocean right now, the crude oil trading industry is looking at a potential 10B USD that will potentially reach nowhere. With so much money at stake, will shipping and energy stakeholders really align with both official and market-driven regulations?